Stress
Acupuncture helped me get through a very stressful time. Believe it or not, even chronic sinus problem will respond. What a relief! Dr. Gao & Jing are wonderful team—they really listen to patients.
Stress
Due to my job, I am in a very high stress life. This situation came to a head in Feb. 2004, namely very high blood pressure. I was dreading beginning the traditional treatment, B.P. drugs, and looking for an alternative (New Realm Acupuncture Center). Currently, although I do have to take B.P. drugs, I have found that acupuncture helps greatly with my stress. I am happy to augment the traditional treatment with a procedure that addresses one of the root causes, rather than just the symptoms, as is the case with drug.
Acupuncture brings stress relief and a feeling of relaxation.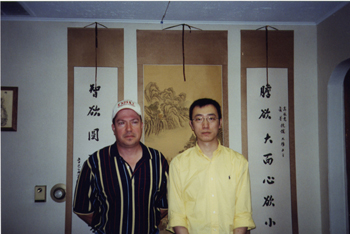 Stress
My teeth were sore, my bite was off, and my pain made me very uncomfortable. My dentist said try an acupuncturist: "I treat only part of you; he will treat all of you".
My teeth, sinuses, back pain, shoulder pain, and any pain I am unable to think of has been relieved. New Realm Acupuncture has been an answer to many discomforts. They are caring and listening couple that want to get you onto the road of recovery.
Nagging pain, discomfort and stress can interrupt our daily life. Visit Dr. Gao and Jing, and you will be on the road to a better life.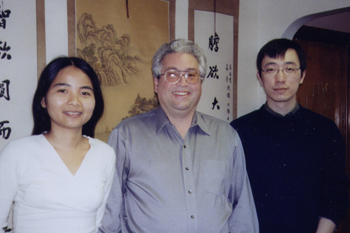 Stress
I had suffered with low back pain for many years. A neurologist and an orthopedic doctor diagnosed it as myofascial strain and told me to "live with it". I saw New Realm Acupuncture at the Asian Festival, read the pamphlet, studied and read facts about acupuncture myself and had 8 weeks' treatment. My back is much more flexible, much less pain now and I am able to lift weights and take long walks again. Acupuncture has also relieved my stress and tension, given me a balanced appetite. Meaning while, Chinese herbal therapy (moxibustion) has helped my sinus and eczema! I am so grateful!
I have referred many people to New Realm Acupuncture! Thank you!